Latest news:
An interview for Fluid Radio with Rutger Zuydervelt and myself was posted by Nathan Thomas
recently, it is available here


Three new releases have seen the light very recently:
Roel Meelkop - Live at LMC, a CD-R on Lona Records from Hong Kong
,
Roel Meelkop & Machinefabriek - Aether 11, a 24-bit FLAC on Earlabs Hi|Fi
and
Roel Meelkop & Takanobu Hoshino - Fukushima, a CD with booklet on obs*
from Russia.
Both of them are collaborations and show a different side of my sound work that I am very happy with. I would like to thank Rutger, Hoshino, Jos and Denis.

Another new release has seen the light: grey mass / grey matter. It's a double 3" CD-r on 1000füssler, very well packed and great stuff. Thank you Gregory!


My new CD 'Oude Koeien' is out on Herbal International from Singapore. All tracks except one were released on vinyl a long time ago and are now remastered for this beautifully designed disc. Check this:


A (very positive) review about 'Real Mass' on Lona Records has been posted here:
My new CD has just been released by zang:records from Stavanger, Norway. It's a good one, I can tell you. Many thanks to Helge Olav and Pål Asle!!! Info:
So what about this: a star playing a star!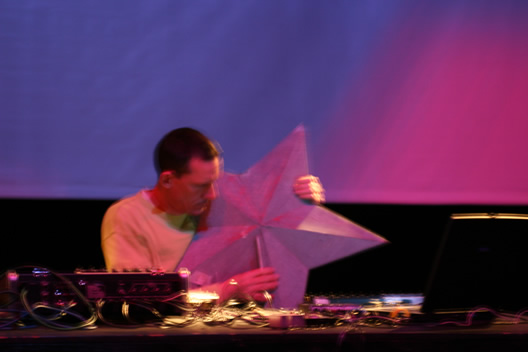 (Kapotte Muziek concert with Frans at ARS - Forum, Yaroslavl, RUS on 27th of May 2008)
If you want to see some Kapotte Muziek footage from DOM in Moscow: